Some times in life, we get so laser focused on ourselves and the issues we feel we may be facing; that we forget to look up, scan our environment and see the suffering our brothers, sisters, mothers, fathers and children are going through. In a generation where we've grown to feel numb to pain and hurt, due to the explicit nature of what is being fed through social media and the evil that we see on the news; we disassociate ourselves from things and people we don't realise we could help or have a positive impact upon.
We tend to look but not see, feel but not do. What ever happened to being your brothers and sisters keeper?! It's time we hear their outcry and RESPOND. Just say YES. Having being lucky and blessed to have been raised in a country where their healthcare is a priority, Sickle Cell (SC) was never something that crossed our minds or that we knew much or anything about.
Being a single Nigerian in Nigeria, SC is something you'll definitely be hearing a lot about from potential future partners.
Due to the lack of good healthcare services and facilities, our brothers and sisters are forced to be stigmatised, discriminated and outcasted; all because we've not educated ourselves, invested in quality equipment/drugs/services/etc. Each year, thousands of our brothers and sisters die from this disease. Many more die before/at/after childbirth. All preventable.
This is where we come in. Where we RESPOND.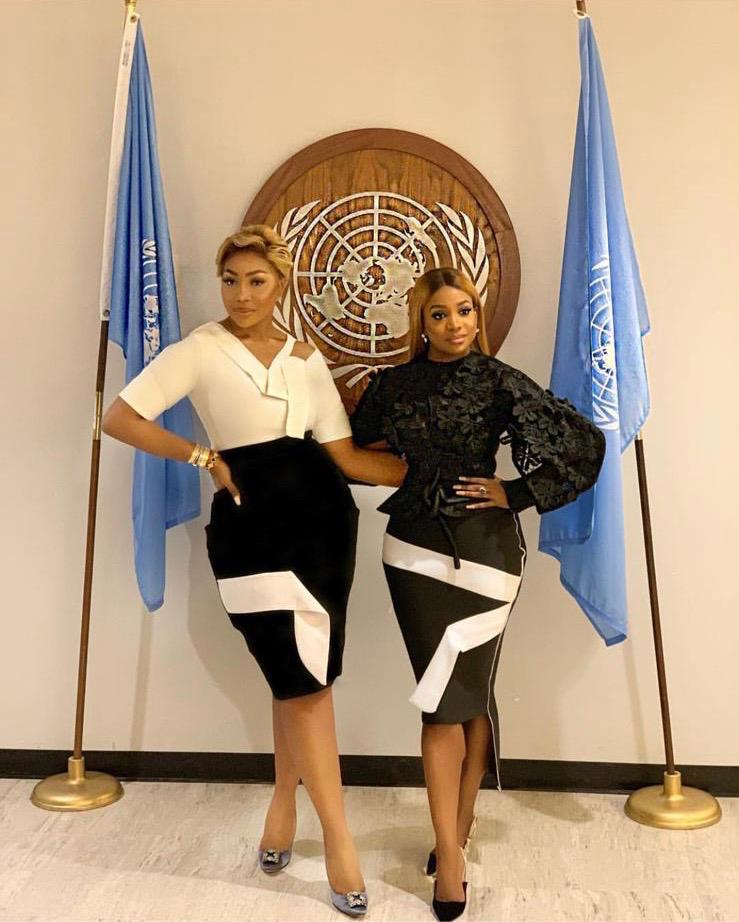 Earlier this year, we were honoured by UNICEF as they recognised us for our humanitarian services. We visited the United Nations HQ in New York; where we were invited to speak on our Sickle Cell foundation, create awareness about the disease, and receive an award for our continuous commitment to the cause.
The Good Way Foundation is committed to doing all it can to remove stigmatization of Sickle Cell victims by educating the community, raising awareness, and providing resources to those in need. TGW Foundation aims, through its programmes and collaborations to be a catalyst of change and innovation for those living with sickle cell.
TGW Foundation works with all its partners towards the attainment of the sustainable human development goals.
Together, let's banish the stigma behind being a SC carrier, equip ourselves with knowledge as Knowledge is Power.
Let's educate ourselves, raise awareness and be the force that demands change and RESPONDS to the cry of our people.
As always, we love you for sticking with us through all our endeavours. Let's be a catalyst for change and a better Nigeria.
A better and united AFRICA…
Love,
C & K and The GOOD HAIR Team x