As we all know, a lot of people /families have been on the tough receiving end of the COVID-19 lockdown. Many organizations and individuals have taken it upon themselves to help the less privileged get through this extremely difficult time.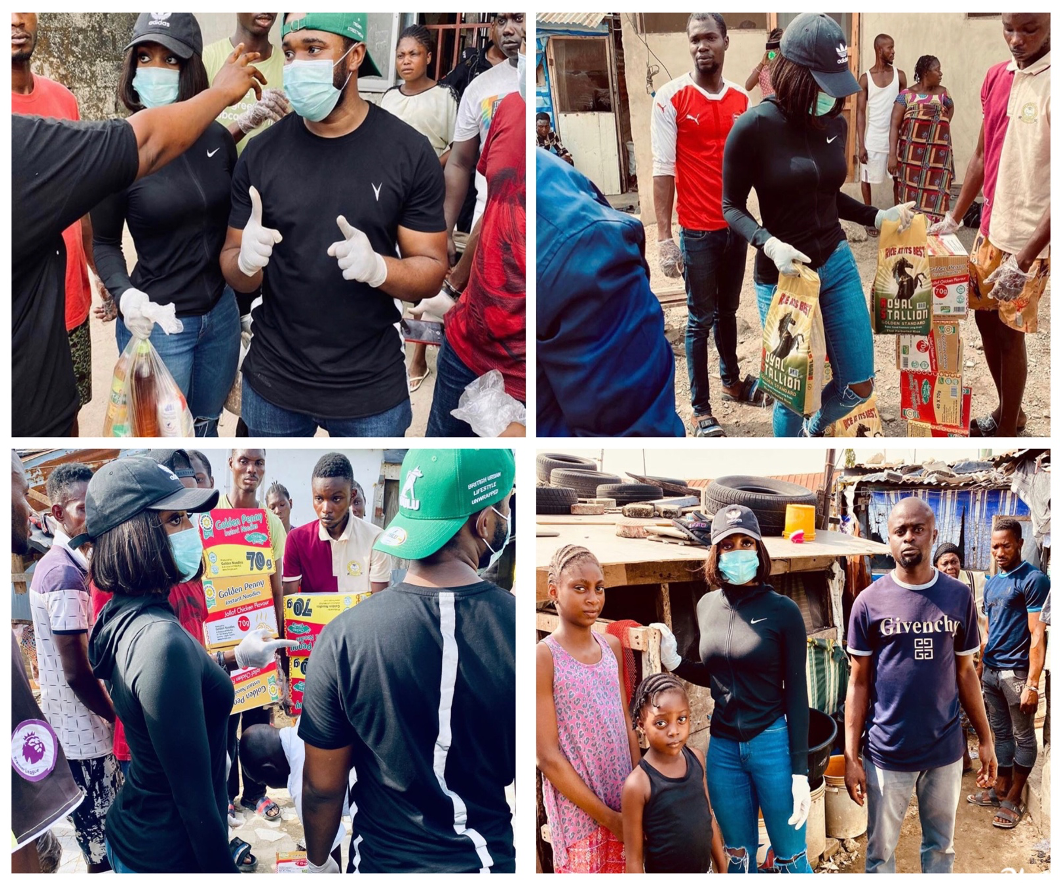 Good Hair is not left out as our able and generous CEO Miss Chioma Ikokwu aka Chioma good hair is also one of these kind-hearted and philanthropic individuals who are out there giving back and doing acts of random kindness. Recently, she in collaboration with the Williams Uchemba Foundation went out to distribute foodstuffs to the needy and spread love in their own corner of the world.
Sharing her experience, she said " It broke my heart into pieces today watching the sheer suffering of some Nigerians.
But what physically broke my heart were the single mothers with their babies and the widows . I must just generally have a soft spot for women because for each one I saw begging for food for survival, I almost cried. I really want to assist struggling widows & mothers during this pandemic and beyond."
She further went on to appeal to people who are in a position to help to try as much as possible, to reach out to those who are in need and also do what they can to lessen the burden on the less privileged. She also made it known that The Good Way foundation is open to collaborations and receiving donations to help fight hunger and starvation among the less privileged in our society.
To volunteer or donate, please send us a DM on Instagram @thegoodwayfoundation.
In the words of Mother Theresa, "We can do no great things, only small things with great love"